Throughout the year, my team updates the graphics in every UA Brand House store with new images of our top athletes. I had the oppourtunity to work with the team to select images, and layout the files for print. These are some selects that I worked on for our Chicago Brand House.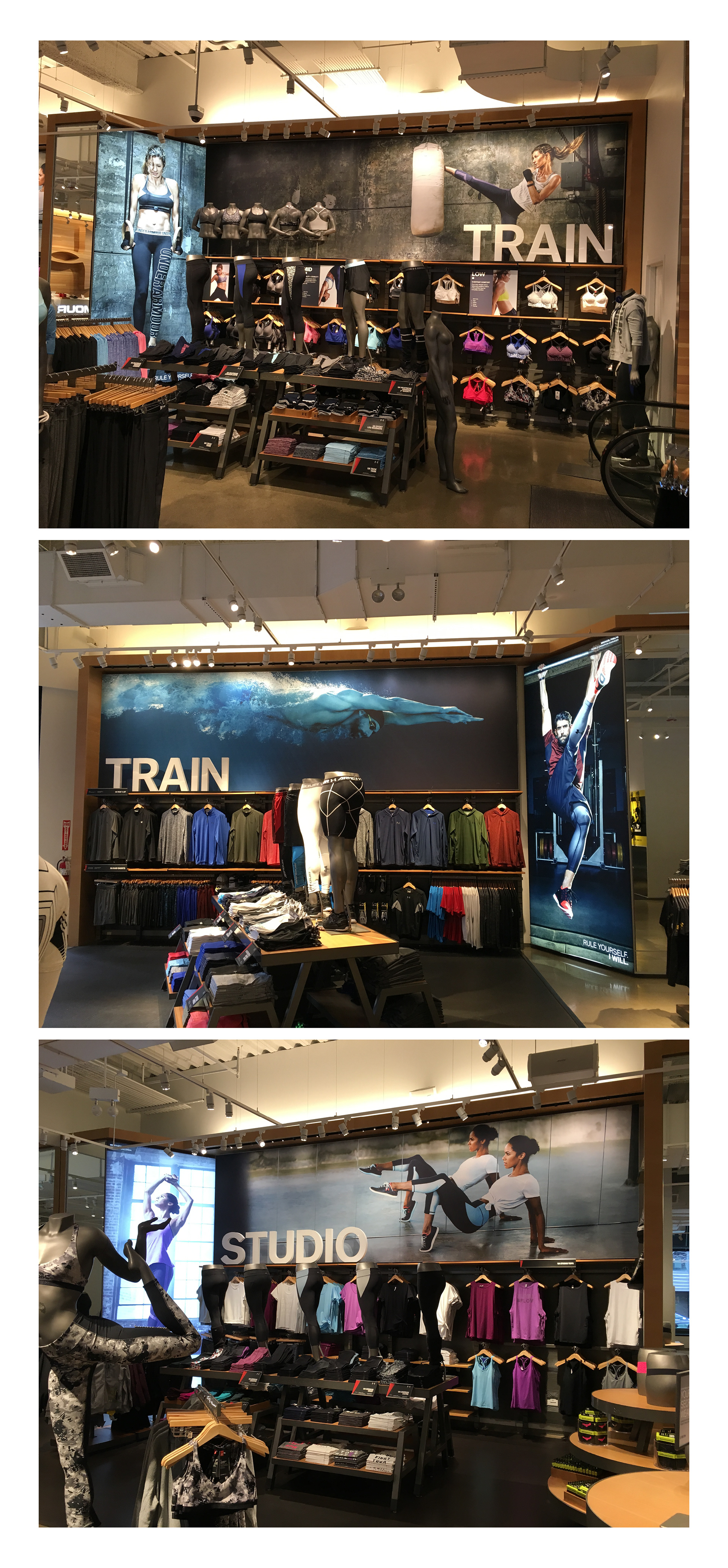 My team is responsible for nearly all signage in UA Brand House, including wayfinding. I was tasked to update this signage for our Chicago Brand House.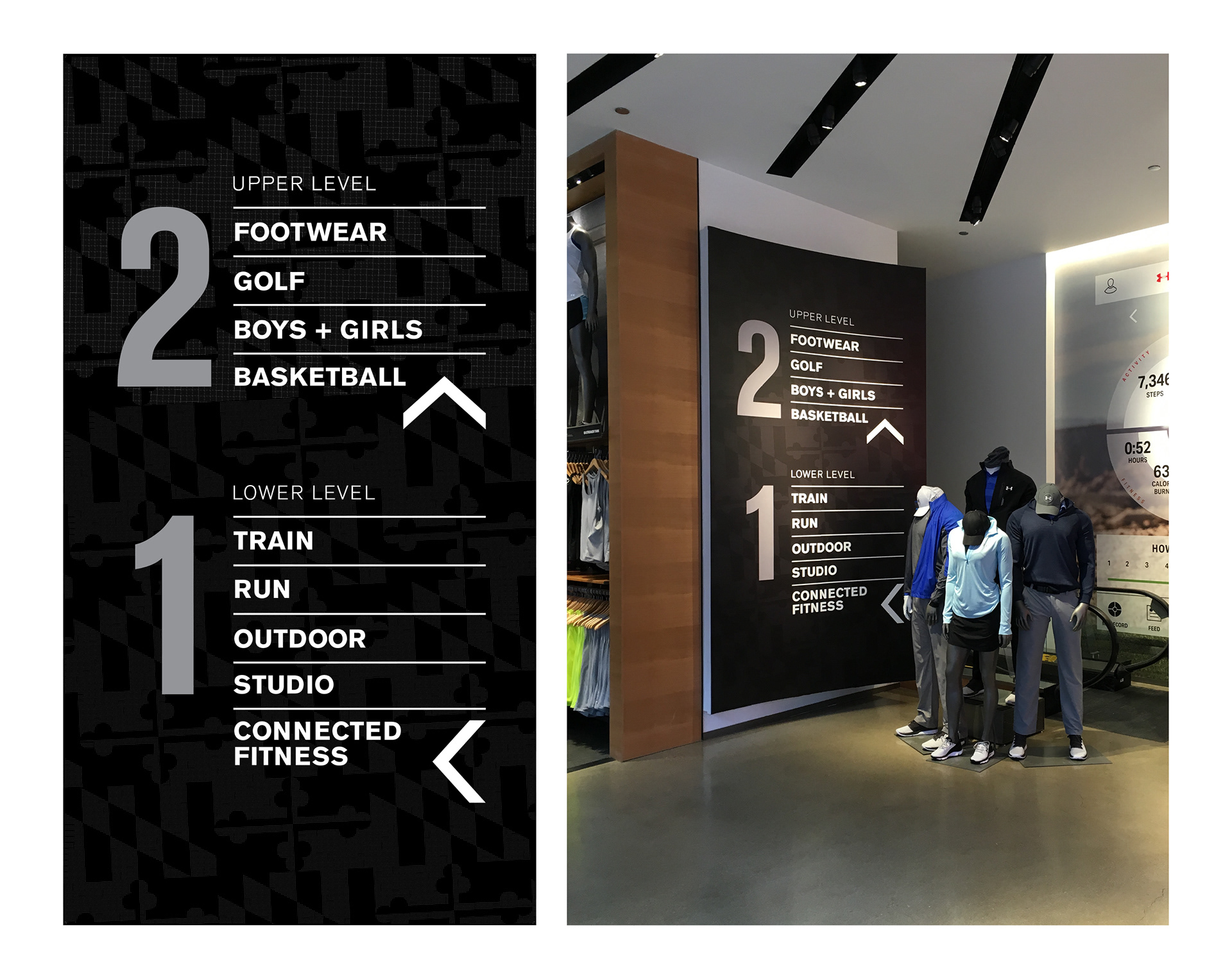 SPECIAL PRODUCT SIGNAGE
Another responsibility of my team at UA is to create signage for special products or events in store. Below are a few designs highlighting special products at UA Brand House.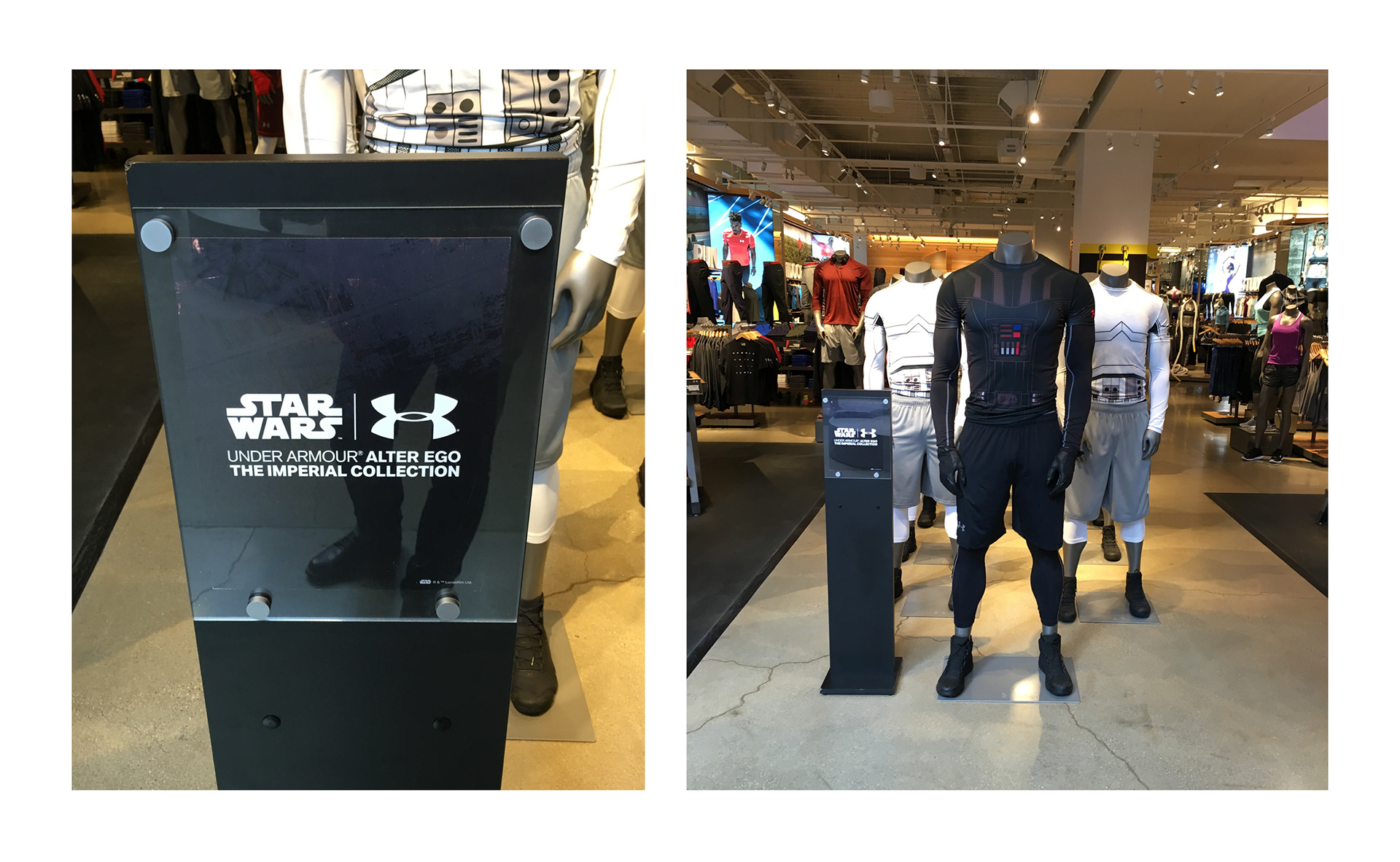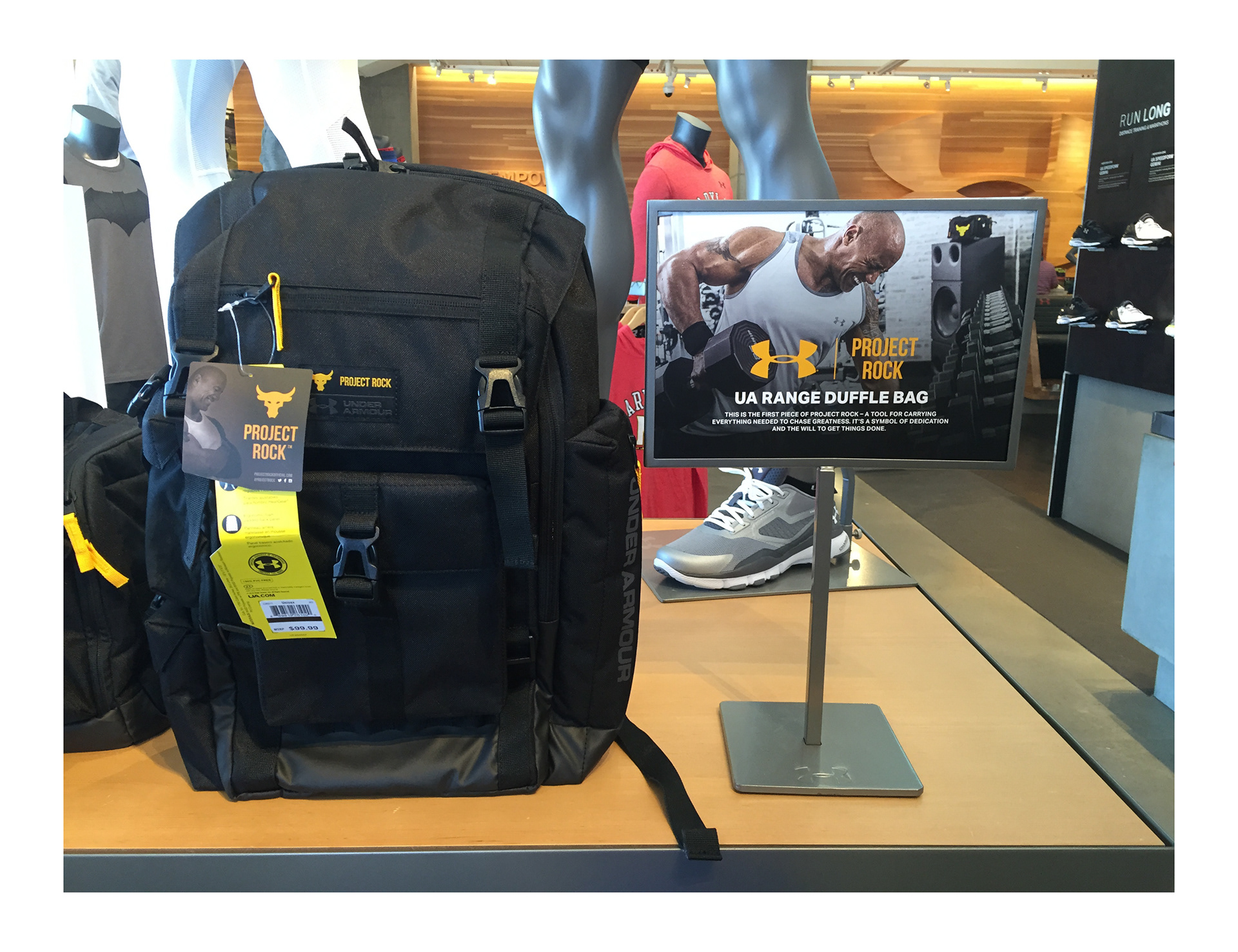 SIGN KITS
​​​​​​​
My team at UA is responsible for designing and updating all of the sign kits in UA stores. We have a general sign kit that is used to sign each product throughout the store. In some cases we make unique sign kits for a special event or collection. I have had the exciting oppourtunity to collaborate on the concepts for each of these sign kits, including the Stephen Curry Collection, and the UA Golf Experience. 
My team is responsible for creating the promotional material and media for our new store openings. Below are a few of the designs I have collaborated on with my team. These designs were used for both print and digital media.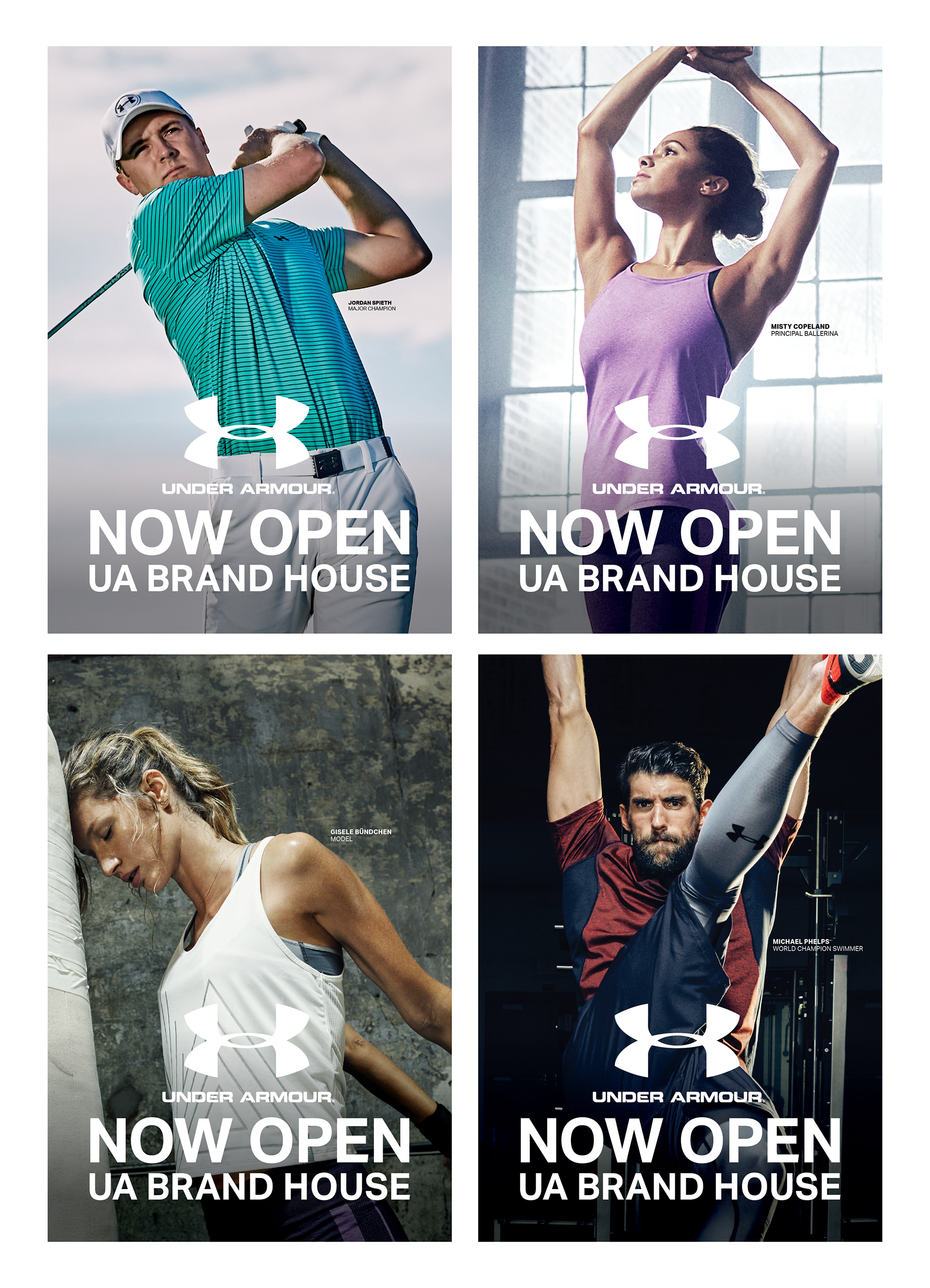 UA Factory House releases weekly emails, reaching thousands of customers at a time. Our emails cover a variety of interests, including upcoming sales and promotions, new store openings/relocations, and new products available in store. I had the oppourtunity to work with my team to design several of the Factory House emails, below are a few of my favorites.