commonvision
'commonvision' is UMBC's Design and Print Center, where I was employed for 2 years while I was a student at UMBC. The designers at commonvision create designs for several uses, including promotional material for the storefront, marketing packages for student orgs, posters for upcoming events on campus, and more. Here are a few of my favorite posters I created at commonvision.
"Space Travel" poster entry for commonvision's 2015 design contest.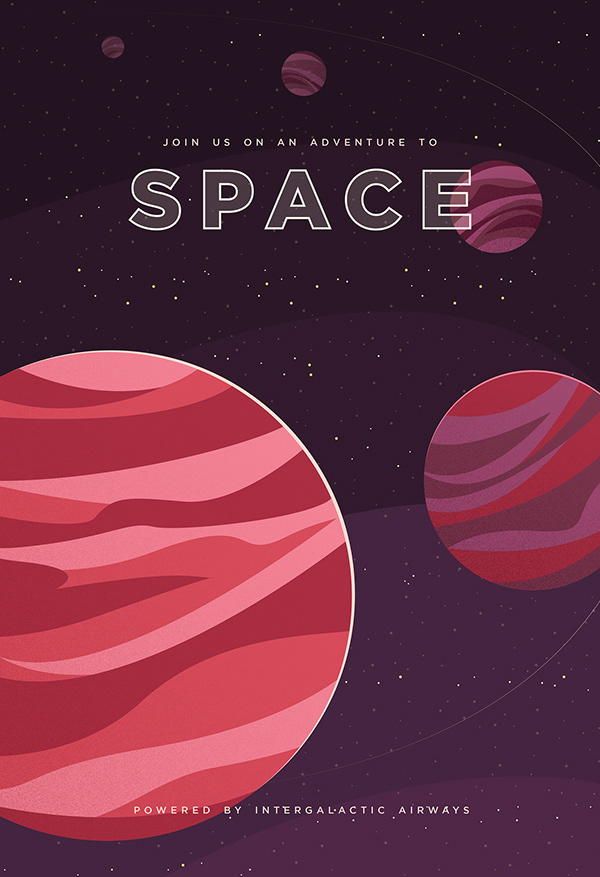 "Magic Kingdom Fashion Show" 
A design created to promote a student org's fashion show event, using the theme "Dark Disney."
The marketing package included posters, tickets, quarter cards, and a banner.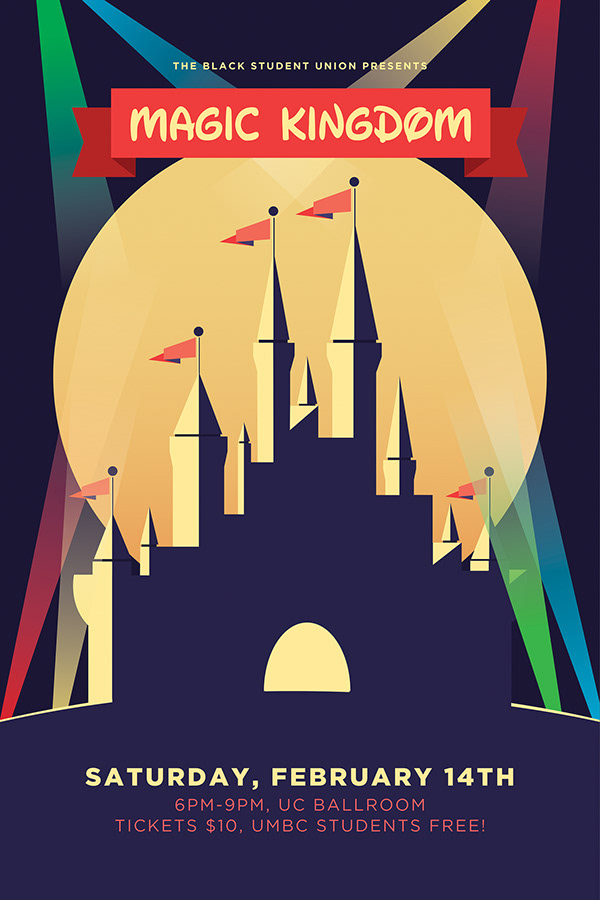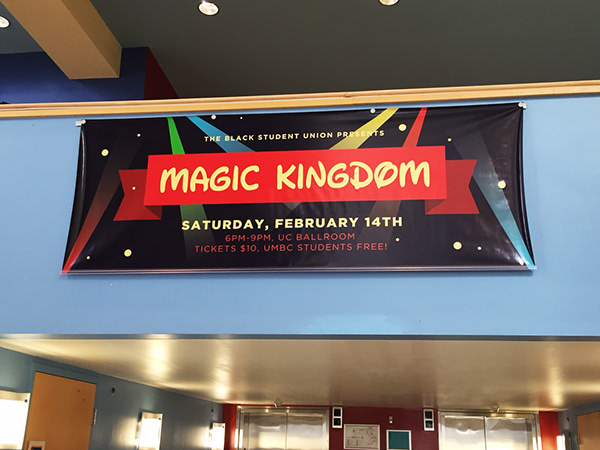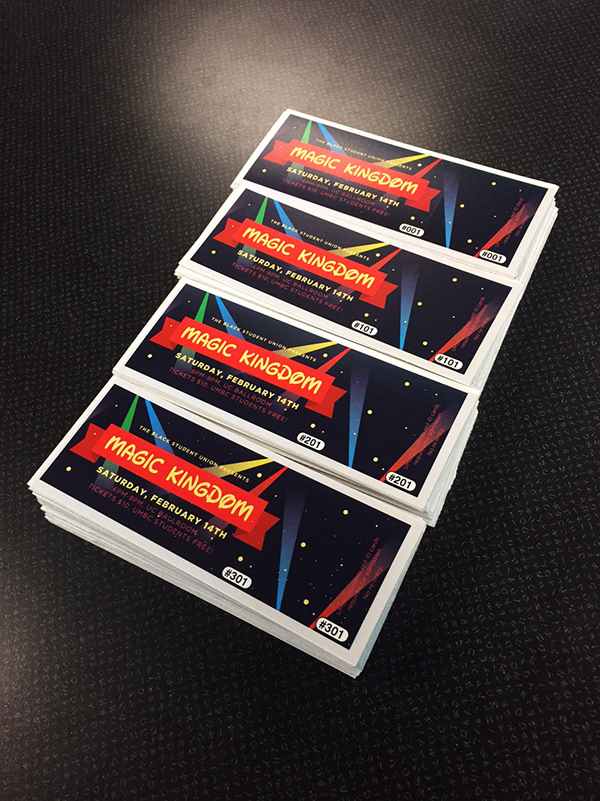 A promotional poster to highlight commonvision's printing services.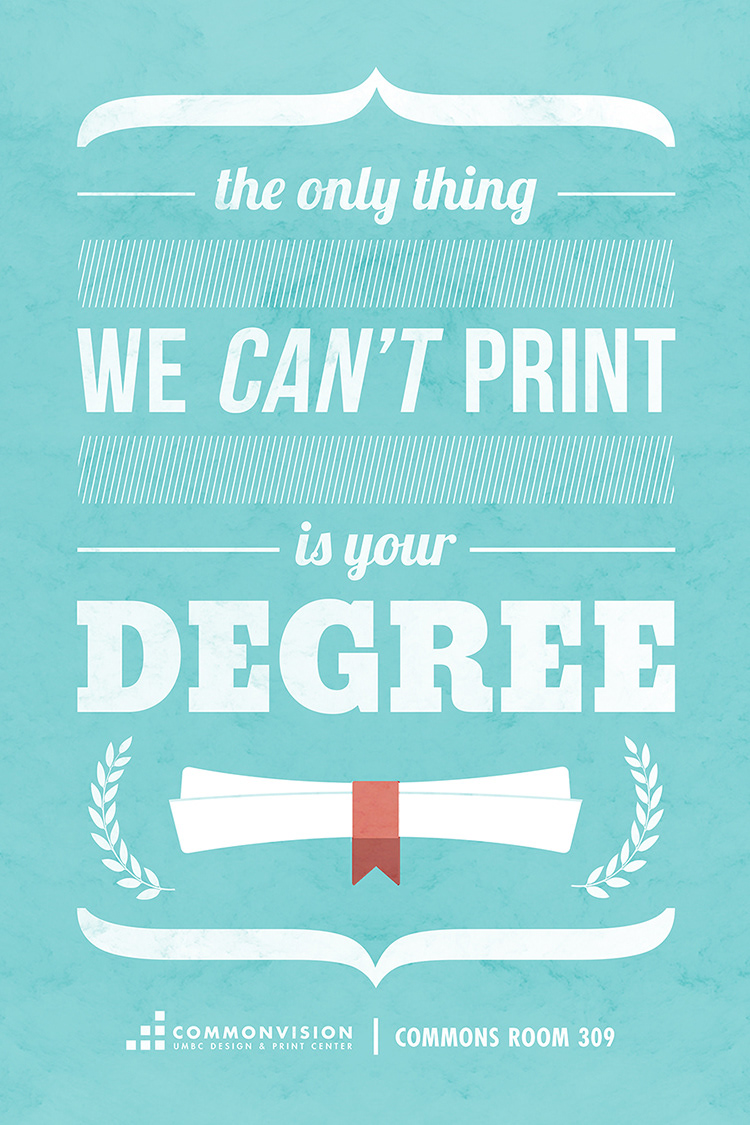 A poster to promote a student org's event, "Vegas Night"